Our Philosophy
We believe that beautiful hair is healthy hair.
We believe in using products that are safe for humans, our planet, and our furry friends.
We believe your time is valuable and we want to help you find a style that is easy to maintain at home with the correct products, tools, and education by your stylist.
We believe it's important to feel comfortable and confident at the salon, and EVERYONE is welcome here.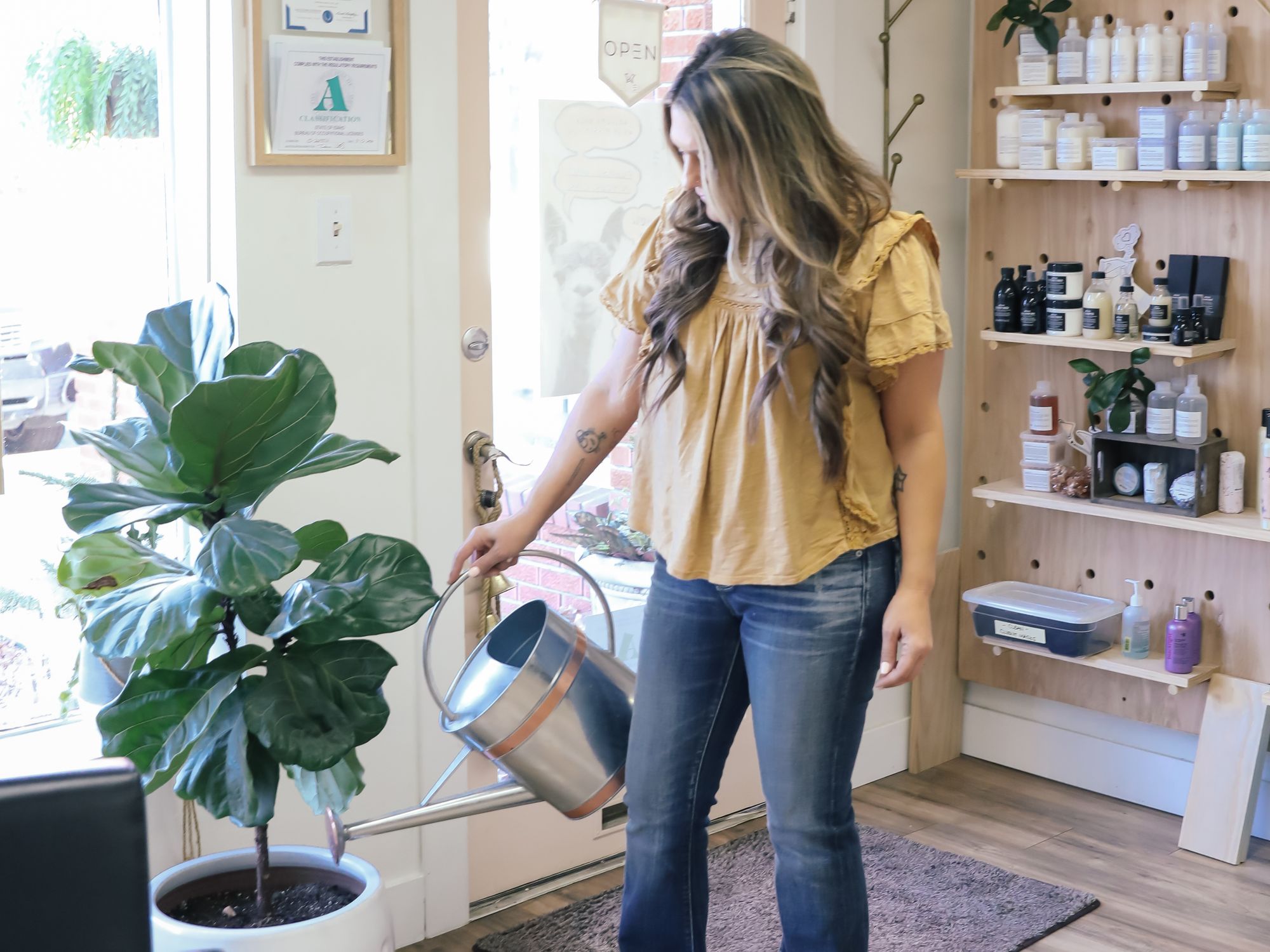 Our Commitment
Team Haven is committed to creating beautiful, sustainable looks, with the least amount of environmental impact, implementing an in-salon recycling program that reduces items contributed to the landfill.
We recycle our aluminum haircolor tubes, the aluminum foil used for highlights, and all paper, plastic and cardboard. Thanks to Boise's Hefty orange EnergyBag program, no plastic goes unrecycled at Haven. LED lighting, programable heating & air controls, and energy/water saving appliances round out our effort to be good stewards of our environment.
Haven has partnered with Davines as our exclusive haircare and styling product line, as Davines has set an example to the hairdressing industry, on leaving the slightest of footprint in the name of beauty.
Learn how you can help, by asking your stylist how we at Haven Hair Lounge REDUCE, REUSE, and RECYCLE.
Our Roots
Plush Hair Lounge was created by Crystal Beale in 2010, where she offered a plush and welcoming environment for both clients and stylists. After 8 successful years, Plush Hair Lounge was purchased by Cara Starr Johnson.
In the spirit of a welcome place, while also honoring the original name, Plush Hair Lounge was renamed Haven Hair Lounge.
Haven Hair Lounge is committed to furthering the success of the salon and carrying it forward with same level of professionalism, creativity, and skill as it was founded upon.
We welcome your visit, so you can experience for yourself, our little slice of Haven.