FIND YOUR HAIR PERSON AT HAVEN!
At Haven Hair Lounge, we know it's important to have FUN at the salon, find a stylist you CLICK WITH, and achieve your BEST hair days.
Thats why we've created a happy, welcoming salon, powered by talented stylists, who offer expert guidance on how to style your hair to look its best, EVERY DAY.
Our goal is simple: Deliver the very best to you at every appointment, and teach you to recreate your look at home.
When you visit, you'll find a clean, bright, happy salon, filled with friendly stylists, good tunes, and the very best vibes.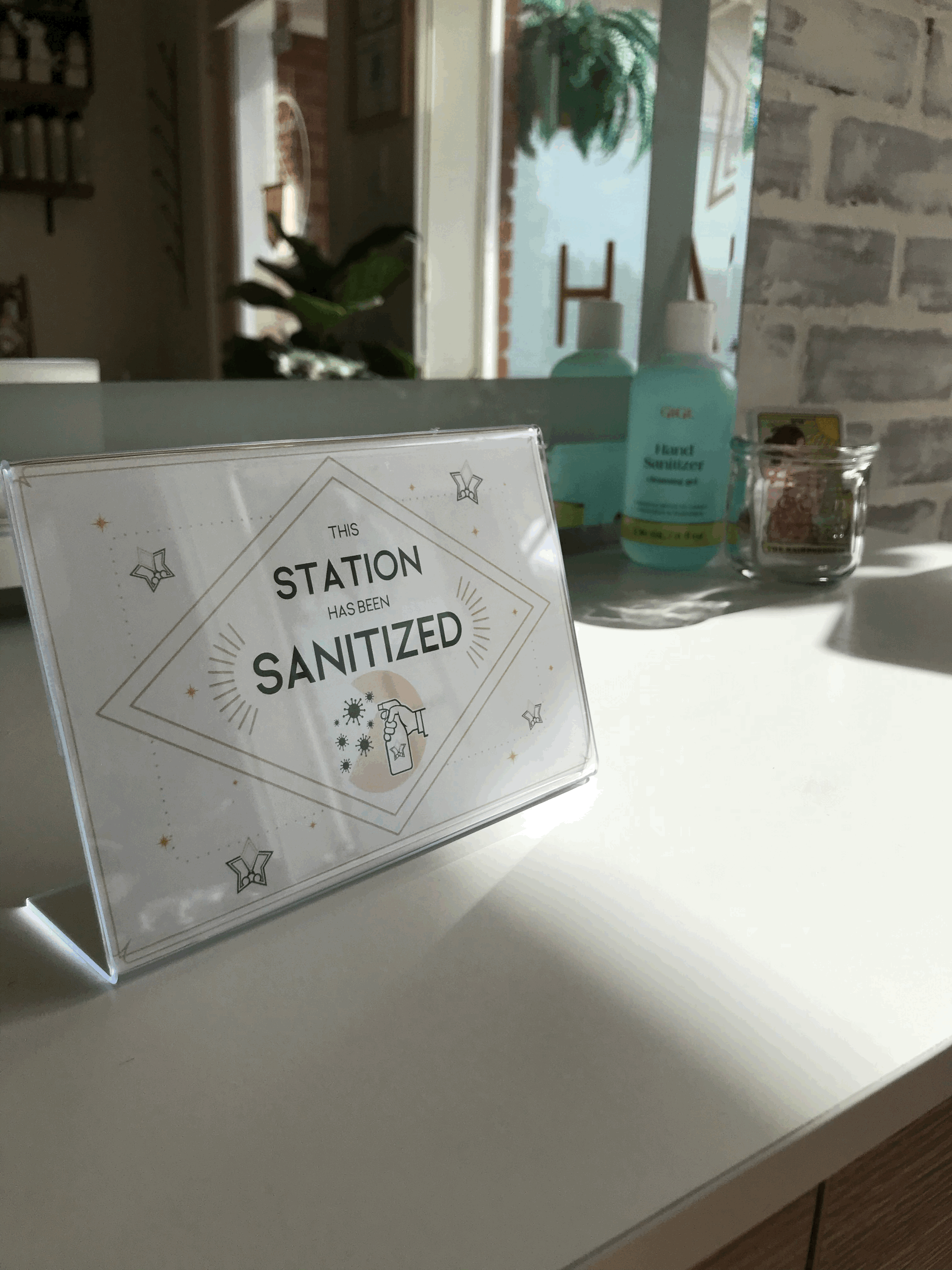 COVID PRECAUTIONS
At Haven Hair Lounge, we are taking extra care and every precaution to keep you, our co-workers, and ourselves, safe during salon visits.
Please wait in your car and text/call your stylist when you arrive. We will meet you outside when our station is ready for you.
Please be sure to ask your stylist if you have any questions about our sanitation and disinfection practices.
If you would like to make an appointment, please visit our stylist page and click to schedule on our online booking links.
We are so happy to invite you into our little slice of Haven, and we cannot wait to see you!
XOXO,
Team Haven
SCHEDULE AN APPOINTMENT
All of our stylists schedule their own appointments with their guests. You can find out more about us and how to make an appointment by visiting our Team Haven page, or by texting/calling:
ABOUT HAVEN
Haven Hair Lounge is a comfy, sophisticated salon located on Boise's Depot Bench, on Latah Street between Rose Hill and Americana Blvd. Our location is a convenient drive from many areas of town, and offers free and ample parking in our lot and on the street. Learn more about our salon, and our hair philosophy, here!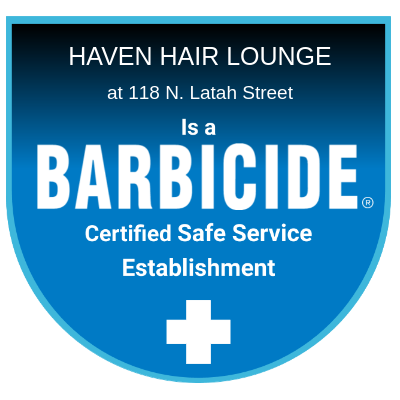 BARBICIDE CERTIFIED SALON
Proper infection control in the professional beauty industry is crucial for the health and safety of both the consumers and professionals. By participating in this program, this establishment certifies that they understand and are applying proper infection control principles every day and with every service.
This establishment has committed to providing the safest services possible and has certified that a checklist of procedures is being followed on a daily basis.
There are over 20 items on the checklist. CLICK HERE to view Haven's credential, and view the list of standards and procedures that this establishment is following.